As college students we are constantly thinking about a million things at the same time. We arguably experience the most stress when studying or before an exam. It's often recommended to take a study break and find some time to relax the mind and body. However, I'm sure that many of us would feel guilty taking time away from our studies, right? Even during those times where we feel stuck or like weren't making progress, it's still tough to take some "me" time.
If you feel like it's impossible to take a relaxing study break, but still need something to help make study time more productive, try studying mindfully. Take a five minute break during every thirty minutes of study to close your eyes and review the material you have been working on.
Constantly looking at notes or slides without a mindful break can trick you into believing that you understand the material better than you actually do. But closing your eyes, taking a few deep breaths, and then walking through the material in your head sometimes tells a different story. You might find that you will recall material you know well quite quickly, but then you struggle with other material you don't know well. This can help you to quickly identify areas or topics you haven't yet mastered, and allow you to return to your study with a greater focus on the areas you need to work on the most.
End your mindful study break with a few more deep breaths, open your eyes, and return with a fresh perspective and renewed energy.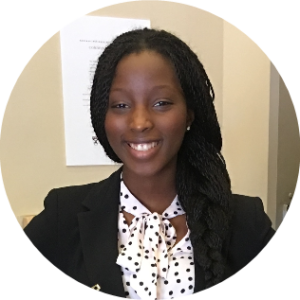 By Sadya Ouedraogo
Peer Health Advocate
Class of 2019